The curtain track can currently only be used with a Motionblinds motor (CM-36-W). The EVE (homekit) variant will come in mid-2023.
Runners come with the curtain rails. Only single + double pleated curtains and wave curtains can be used on these runners. This is because the runners are only suitable for these types of curtains. You hook the fabric of your curtains around the motor, keeping it out of sight. The curtain runners can carry and pull a maximum of 35kg. There are 12 runners per 1 metre of curtain track. The fabric can be hooked around the motor so that the motor is not visible.
The mounting brackets for the curtain rails will need to be applied every 50cm. When you order a curtain rail wider than 290cm, it will be delivered in two parts. You can click these parts together so that the runners roll smoothly over them.
System measurements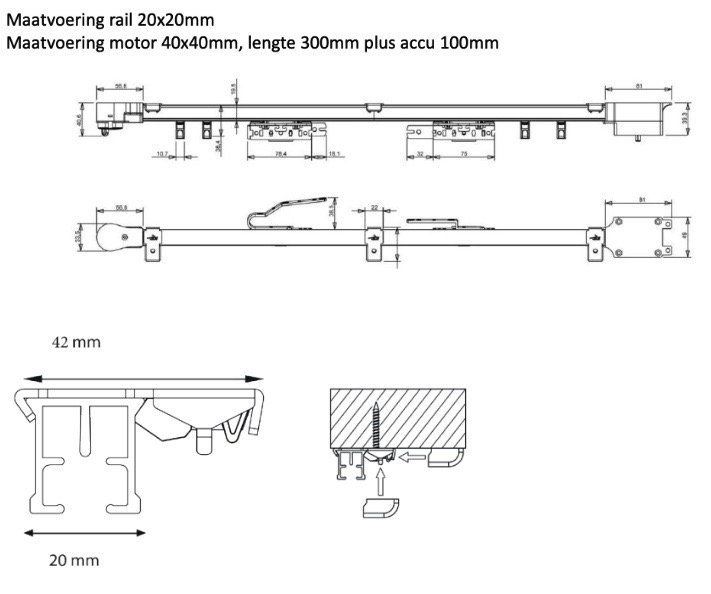 Minimum and maximum measurements
The minimum width for curtain rails is 50 centimetres.
The maximum width is 580 centimetres.